The Clash Royale division of the professional gaming team "FAV gaming" won the second place in the official e-sports league "Clash Royale League Asia 2019" season 2 sponsored by Supercell and the United States on December 7, 2019 (local time) We are pleased to announce that you have been qualified to participate in the "Clash Royale League World Finals 2019" held in Los Angeles.
---
The "Clash Royale League" was established in March 2018 and is an official esports league where only the "Clash Royale" professional team can participate.
It consists of three leagues: Asia, China, and West (North America / Latin America / Europe), and is the largest mobile game official e-sports league in the world.
"Clash Royale League Asia 2019" is a two-season system, with 12 teams from Japan, Korea, and Southeast Asia each participating.
In season 2, the team is divided into 2 blocks of 6 teams, and the top 4 teams of both blocks can advance to the playoffs. We left the result of "2019" runner-up.
In addition to FAV gaming, the prestigious teams of the world 's most prestigious teams will be participating in the "Clash Royale League World Finals 2019" scheduled to be held on December 7, 2019 (local time). FAV gaming will challenge the battle with the aim of becoming the best in the world, even if high-level battles are expected.
KADOKAWA Game Linkage will continue to make every possible effort to further develop e-sports, including support for FAV gaming players, including the "Clash Royale" category, and planning and producing game events.
"Clash Royale" players introduction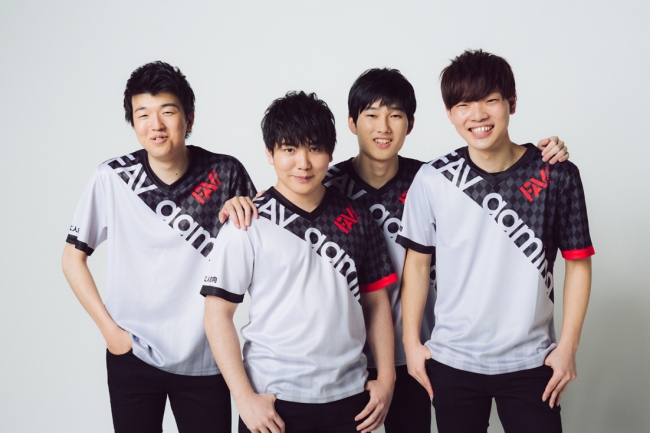 Player name: Kentsumeshi
Age: 21 years old / Birthplace: Gifu
Last year, he was the captain of "FAV gaming". Last year he contributed to the team with his strength. He will continue to serve as captain in 2019 and will serve as the mainstay of the team.
Well Played manages and is a Red Bull athlete.
Player name:Dani
Age: 21 / Birthplace: Saitama
1vs1 specialist who was active in "FAV gaming" last year. He is also a practicing insect who loves Clarova more than rice. The effort resulted in 2018, marking a high win rate in Season 2.
Player name: JACK
Age: 19 years old / Origin: Gunma
New players who joined "FAV gaming" in 2019. "One of the few Japanese" who has been ranked first in the in-game ranking. Its overwhelming ability and precise playing style that messes with the opponent attracts not only domestic but also overseas players.
Player name: Kitassyan
Age: 20 years old / Origin: Kyoto
New players who joined "FAV gaming" in 2019. At the end of March, "FAV gaming" sponsored tournament tournament "FAV gaming CUP Clash Royale" scored the best 8 results and joined after interview. The Kyoto dial is a cute newcomer with a solid ability, such as finishing in the world ranking 35th in the in-game ranking.
About "Clash Royale"
A highly strategic real-time smartphone app that uses a card deck of up to 8 characters and attacks the enemy tower while protecting your tower during a 3-minute battle.
Although it is a game that anyone can enjoy easily, there are many players who aim to be the best in the world by making full use of brain wars, etc. As a game that can be enjoyed by both casual players and core players, since the release in March 2016, all over the world And is popular with many users.
It is a game that is currently being enjoyed in 187 countries (as of March 2018), including being selected for the "Best of 2016" iPhone Best Game selected by Apple and the "Game of the year 2017 Excellence Award" selected by App Ape. .
"Clash Royale" official website: https://clashroyale.com/ja/
Rights notation:(c)2019 Supercell Oy